Model J (SC)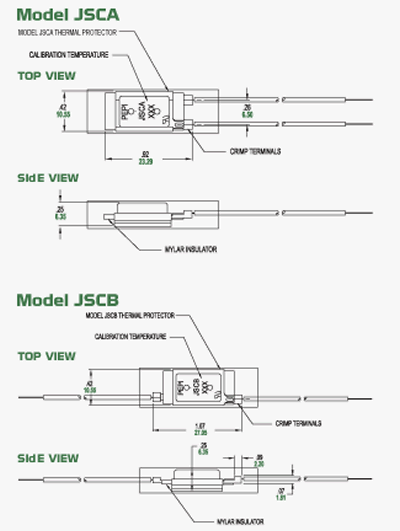 Metric Dimensions are shown in mm (Shown in green)
Copyright ©, Portage Electric Products, Incorporated
All rights reserved.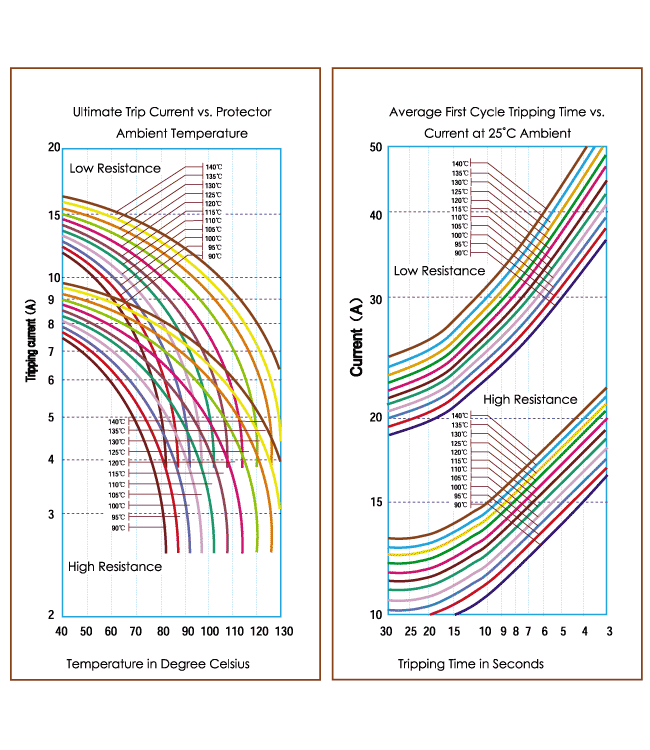 Portage Electric is offering a new addition to the Valstat Series™ of thermal controls. The new series is a line of self-hold thermal protectors designed as a cost effective solution for thermal protection of motor, transformer, lighting, and appliance applications
In a fault condition, the Model JSC opens the electrical circuit and an integrated heat source prevents the thermal protector from re-closing until the power source is removed and the unit is allowed to cool. The thermal protector then resets allowing continued operation. Self-hold devices allow for the functionality of automatic reset devices with additional safety enhancements.
Features
---
Snap action device for quick break switching action
Conductive bimetal construction; the bimetallic element carries the circuit current for maximum sensitivity under short circuit conditions
Available in two resistance values of the bimetal element
Preset calibration temperature; not adjustable in the field
Available with same end termination (JSCA) or opposite end termination (JSCB)
Case electrically alive, insulating sleeving is available
Available with various lead wires and termination. Please consult factory for options
Contact Ratings
---
Suitable for use in 120/240 volt AC Inductive Load Applications up to 1 HP
Calibration Range
---
Available with nominal calibration temperatures from 50°C to 150°C in increments of 5°C.
Standard tolerance is ± 5°C.
Ordering Information
---
Model JSCA-XXX, same end termination
Model JSCB-XXX, opposite end termination
Insulating sleeving along with various lead material and terminations are available. Please contact us for options.
Standard Marking System
---

 Click Here