Model J-2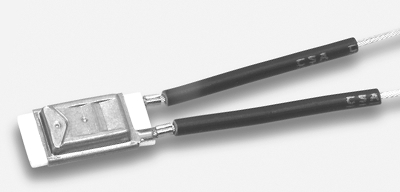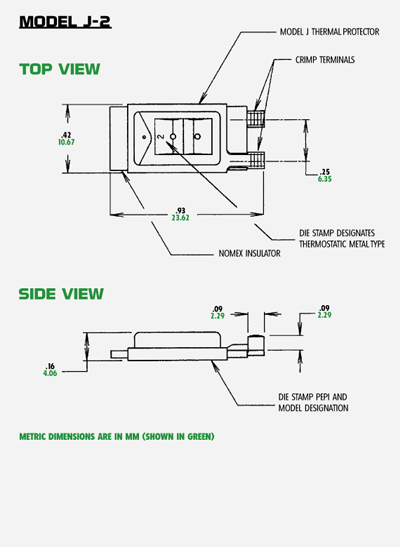 Metric Dimensions are shown in mm (Shown in green)
Copyright ©, Portage Electric Products, Incorporated
All rights reserved.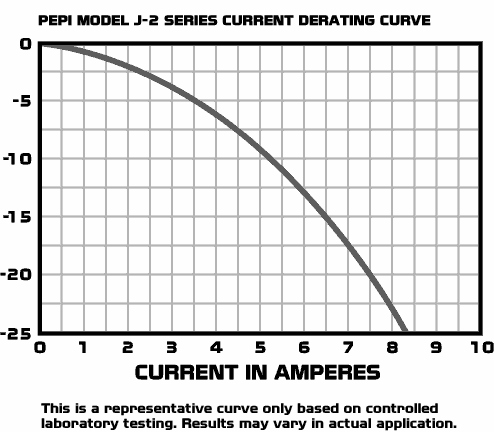 A snap action thermostat that functions like a non-resettable type control. This single operation thermostat performs like a thermal fuse with the reliability of a 100% tested bimetallic thermal control.
Features
---
Conductive bimetal construction; the bimetallic element carries the circuit current for maximum current sensitivity under short circuit conditions.
Snap action device; quick make/quick break switching action.
Single operation type device.  The reset temperature is less than 0°C preventing the thermostat from resetting under normal operating conditions.
Case is electrically alive, insulation material is available.
Preset calibration temperature, not adjustable in the field.
Available with factory applied leads.
Contact Ratings
---
15 amps/120 volts AC resistive
VDE certified
Calibration Range
---
Available with nominal calibration temperatures from 60°C to 160°C
Standard Marking System
---

 Click Here